Go Skateboarding Day for Shana Foundation held June 21st, 2010, Long Branch, NJ.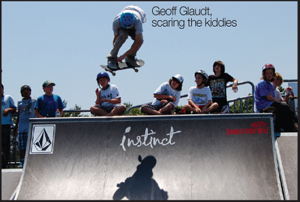 On June 19th, as part of International Go Skateboarding Day, some of the best of the Jersey shore's skaters competed at SkatePlex, Monmouth County Park, Long Branch, NJ to support The Shana Foundation, which works to prevent deaths and disabilities in children and young adults from Bacterial Meningitis.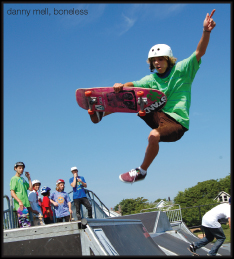 The "Jersey Shore Dinosaurs of Skateboarding" competed in the 18 and over division; Steve Shultheis was the animated moderator; Jon Edwards was the videographer; and Mike Nesci, found of Instinct Skateboards, was the contest director. They all reminisced about the construction of the Monmouth County Skateboarding Park and shared in the excitement of the sport they introduced to the Jersey Shore.
Geoff Glaundt, who works at Bare Wires Surf and Skate, the lead sponsor and host of the Shana Skate Jam, was one of the original boarders at the park and one of the original Friday night skaters. He recalled, "None of the skateboarders could skate this park when it was first built. We had to learn new tricks together, all over again, on the hubba, the cheese wedge, quarter pipe and pyramid that Monmouth County Parks built for us."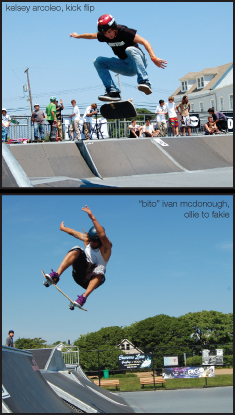 Thankfully, the skating competition that the core group dreamed for their park was also a vision for a community awareness event organized by The Shana Foundation. Bare Wires along with Volcom, Nike, Ergo, Instinct, Atwater, Sunsweet, Vans, ProTec, Emerica, ES, Nixon, Spellbinders, Lightly Salted, Stokaboka Skate, Liberation Skateboards, Garden State Skate magazine, Shaka and Summa Luv Surf Camp loaded up the skaters with prizes and free gear. Volcom fresh pressed free hats with choice of logos.
For more information about the Shana Foundation, watch the video "Knowledge Is Power" at www.TheShanaFoundation.org.