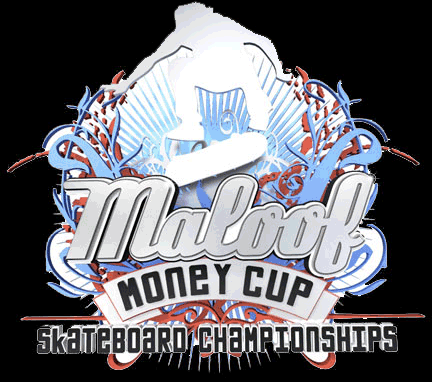 Like the fist of an angry god, the Maloof Money Cup NYC made its presence known in Flushing Meadows, Queens.
The frenetic buzz of thousands of tri-state skaters was amp'd with energy and a tornado watch issued for Queens! Oh yeah, I think the gods were waiting for Chris Cole, Bastien Salabanzi, Torey Pudwill and Paul Rodriguez to pound out their epic last-heat battle for the cup and the $100 G's first prize before they took over the weather. After everyone ran for shelter, the finalists were left to wonder who the hell won. The ensuing rain was bananas. But before the finals, and the rain, the day got to a blaze with some of our hottest ams rippin it.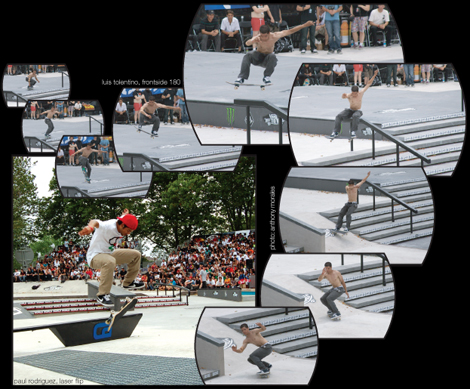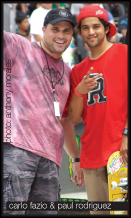 Interesting to see how some ams hit the course differently from the pro's. For example, Fiveboro's Willy Akers ollied down the course's 6-stair to land in a 50-50 on the curb along its base. After the am contest and before the pro finals took off, the crowd was treated to the Luis Tolentino show. The Shut skateboards rider is a high ollie king and Queens local, he grabbed $1,400 from the Maloofs, the SPoT staff and Famous Stars and Straps team captain Felix Arguelles for a massive frontside 180 off the 9-stair stage over the adjacent 6-stair rail. To have this homie's crowd screaming for Tolentino to pull it, was full-on love.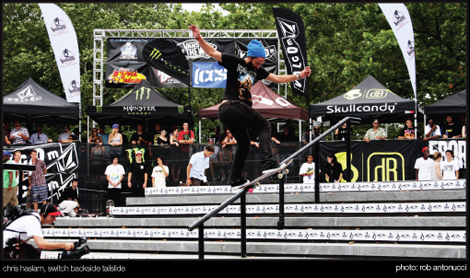 The finalists just repeatedly dropped hammers all over town, as you'd be hard-pressed not to miss a trick. Torey Pudwill switch flipped over the hubba ledge, laser flipped the Unisphere replica grate and dropped tricks until he choked the clock for every second.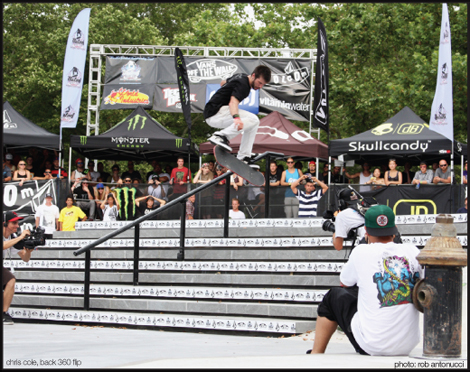 Rod ripped tricks with precision almost tagging every obstacle while Cole was his typical Mr. Automatic in and out until the final obstacle of the day, the 9-stair rail. P-Rod's switchstance madness on the rail included a switch lipslide, switch backside lipslide, switch crooked grind and switch Smith grind. Cole steezed in a backside 270 lipslide, a switch frontside flip and 360 flip. With just six minutes at each obstacle; their trick-in-time ratio was sick-diculous. In the end the east coast ripper Chris Cole owned it.