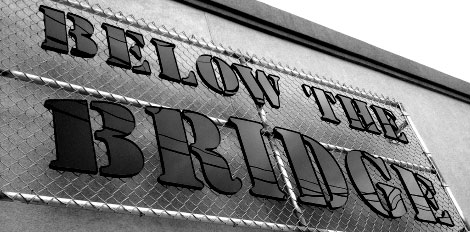 by Frankie Lopes
Tucked away at 9-11 Gertrude street in Bayonne, NJ is a gem of an indoor park. Newly opened this January, Below the Bridge is the indoor park local skaters have been waiting for.
This park was designed for die-hard skaters. With a street section that actually feels like the streets and ramps made of strong and smooth birch wood, this park has everything you need for any style of skating. Ledges and a manny pad await the techy skater, and a six stair with a handrail and two hubbas beckons anyone looking to throw down hammers. With bikes prohibited and scooters only being allowed on Sundays, the environment is nothing but positive vibes from your fellow skaters.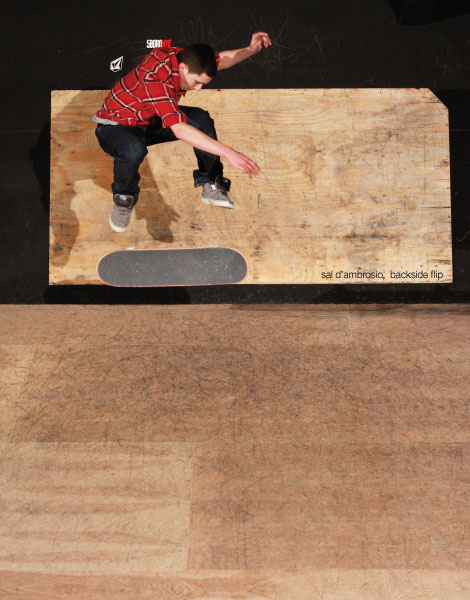 With a floor that's made for power-slides, there is no loss of speed at Below the Bridge. The flow of the park was one of the top concerns of the owner and designer Vic, and he took special precautions into the design of the park. "We were so concerned with the flow of the park that we actually moved a single ramp all over the park just to make sure you would have enough speed to go anywhere in the park without slowing down." That extra effort in the design of the park is seriously noticeable in your sequences and tricks. You simply won't find another indoor park with the smooth flow and feel of Below the Bridge...



Vic himself maintains the park, so you won't find any holes in the ramps for your wheels to get snagged on, and he's constantly planning out new additions to keep the park up to par with today's styles and to make an atmosphere that will keep the skaters in his park progressing and trying new tricks. A brick vert wall was recently added to the street course and it perfectly gives the street section that "hometown skate spot" feel that is seriously lacking in most indoor parks.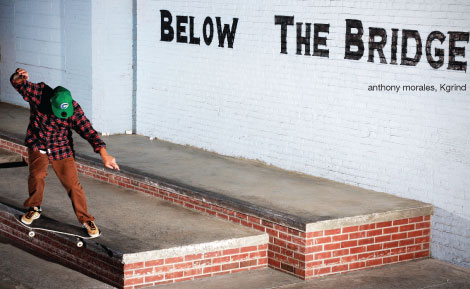 Sessions consist of 3 hours for the price of $15 or a monthly membership of $59.95, so even the minimum wage skater can afford to skate this utopia. Helmets are required for those under 18. Below the Bridge has all the gear you forgot at home or in your homie's car with a rental service offering helmets, pads or boards.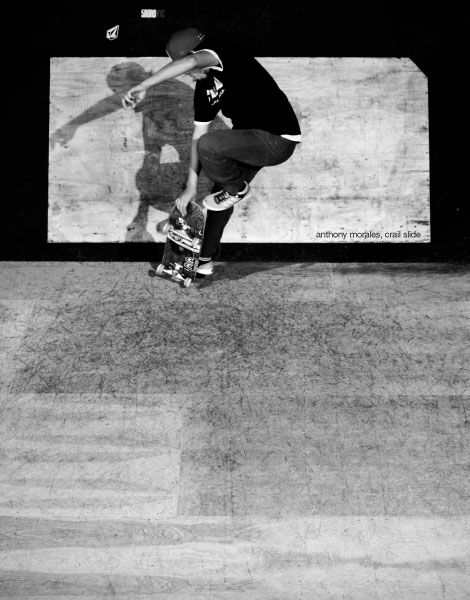 Below the Bridge offers "beginner only hours" to eliminate intimidation for newer skaters, and it also offers lessons and summer camps taught by the manager and local skaters. Soon-to-be shredders will be learning from real skaters in a real skateboarding environment. There's plenty going on at the bridge for every level of skill, with the addition of contests on the first of every month for those looking to prove themselves.
Below the Bridge is the perfect park for everything from rainy day sessions to everyday skating. With smooth floors, perfect ramps and a gnarly six stair, Below the Bridge has everything you need—including free wi-fi so you can tell all your facebook friends about that backside tail you just landed.

Photos by Jersey Rob.